Tag: vintage
September 6, 2016
They may be the bird of the moment, but incorporating flamingos into my design work is nothing new for me.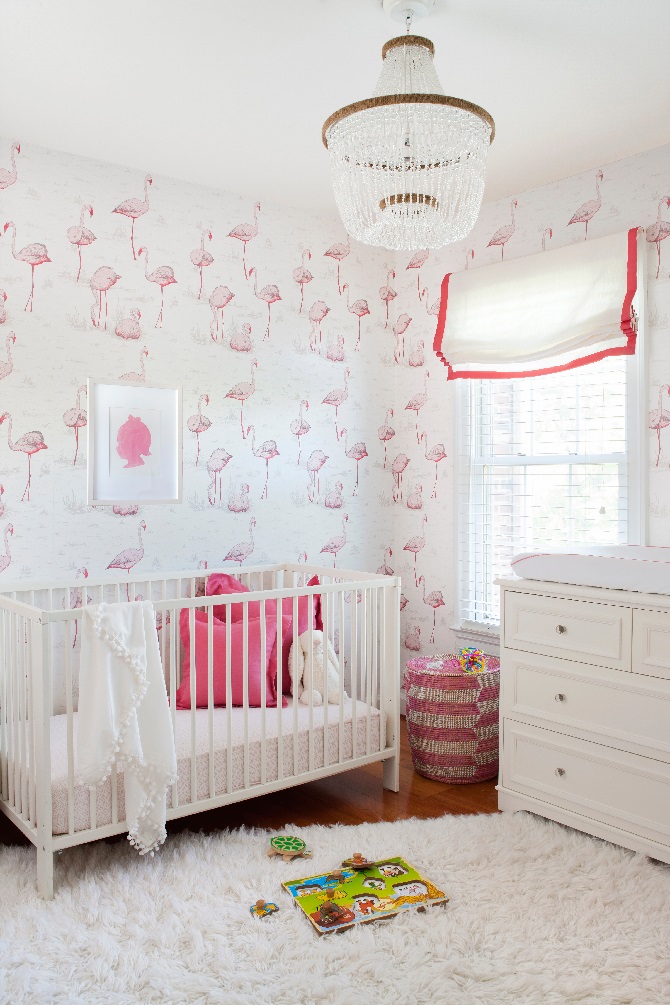 My sister Marlie has had a long documented love affair with flamingos. When we were scheming fabrics and papers for her condo over five years ago, we debated the iconic flamingo Cole and Son wallpaper, but Marlie felt it was too juvenile. She wasn't too far off of course… look how stunning the paper looks in this beautiful nursery by PS Interiors Group!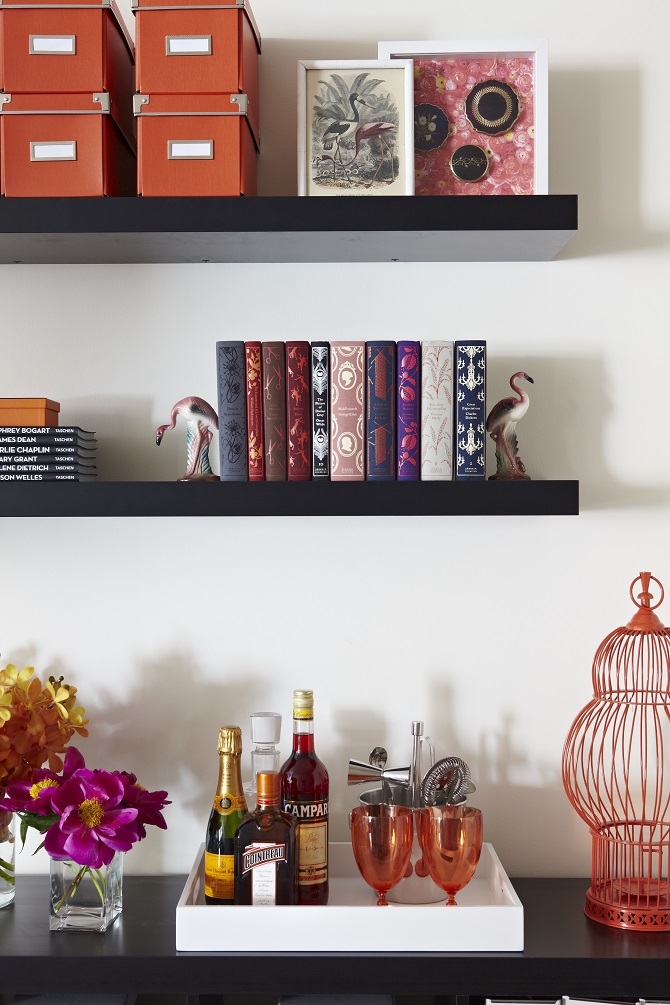 March 18, 2014
When we toured our home, I loved the small den tucked away above the garage (or as my husband calls it, "the lions den.") It's not large by any means, but we were enticed by the idea of having a little refuge off of the master bedroom for watching TV and having some quiet time. I viewed it as a great little bonus space on the second floor and was excited to transform it into a soothing oasis.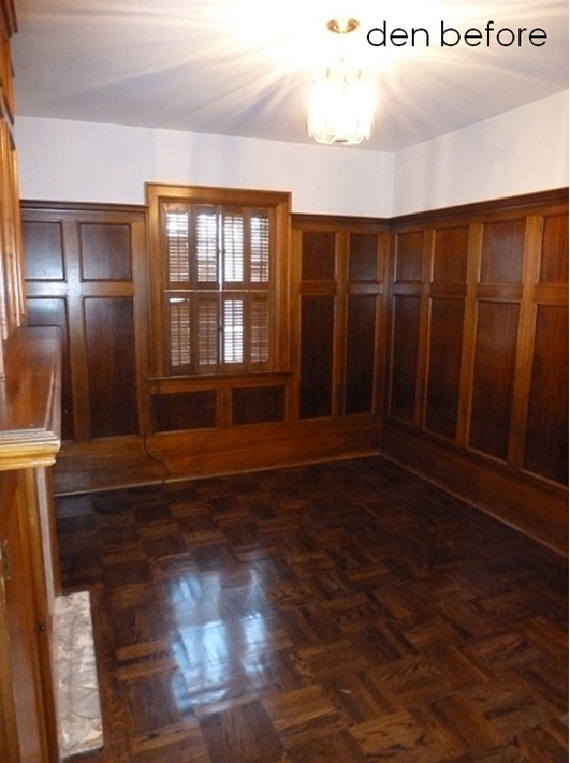 The paneling was in good shape and I loved the parquet floor, but unfortunately everything had to be ripped out to accommodate new insulation for the exterior walls and new ducting and a new subfloor. I was sad to see the character go as we updated the structure, but was determined to reinstate that same vintage vibe – but this time with a modern edge!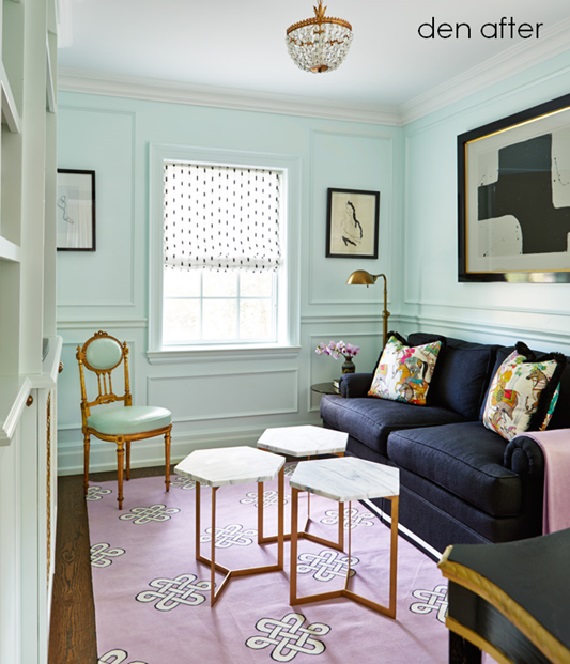 I achieved this eclectic vintage look by installing applied panel moulding to the walls and painting it out in a surprising soft mint colour: Benjamin Moore Irish Mint 2041-70. Both the trim and walls are in a satin finish, so it looks rich and creamy and totally soothing.