Category: Style At Home
December 13, 2016
The January issue may already be out but Christmas is still a couple of weeks away, so it's not too late to check out a story I styled with plenty of inspiring holiday decor tips.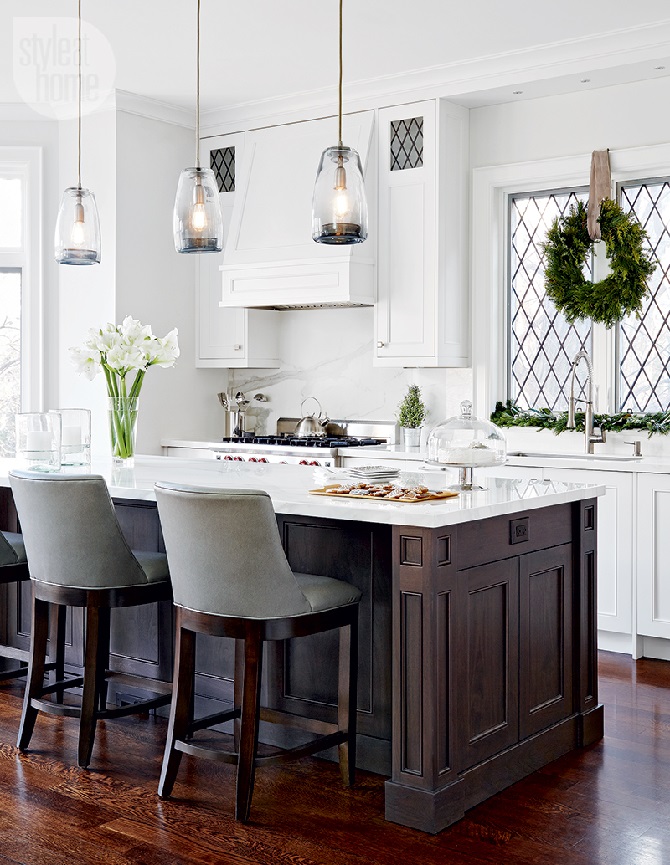 Towerhouse Design + Build had recently completed a stunning renovation on the home under the direction of Manor Interior Design, so it was so much fun taking the house to the next level with a glittering mixed metal décor theme.…Read More
December 6, 2015
Tonight we light the first candle on the menorah as we welcome the holiday of Hanukkah! I had a great time producing a mod Hanukkah party shoot for Style At Home, which was published in the most recent December issue.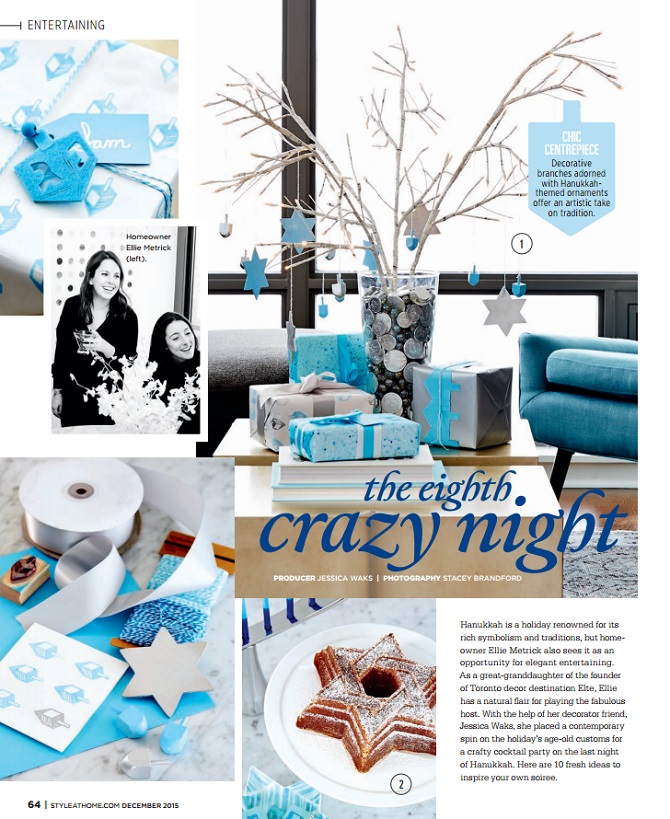 I had produced Hanukkah content in the past (check it out in my portfolio under 'editorial highlights'), but the idea behind this story was a more modern take on the holiday with some craft projects readers could try on their own.