Category: Nursery
September 6, 2016
They may be the bird of the moment, but incorporating flamingos into my design work is nothing new for me.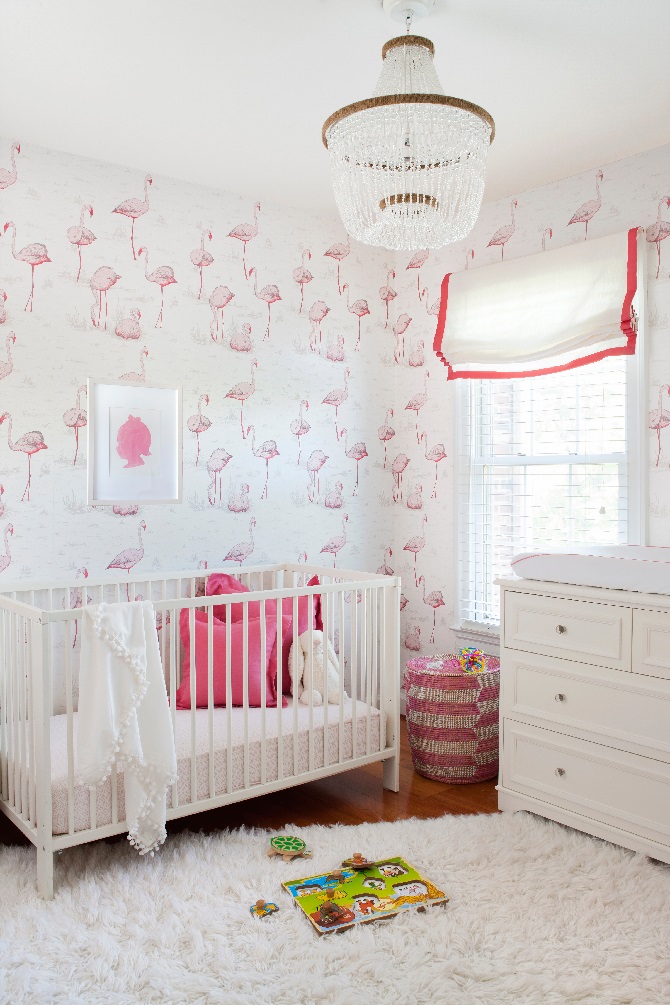 My sister Marlie has had a long documented love affair with flamingos. When we were scheming fabrics and papers for her condo over five years ago, we debated the iconic flamingo Cole and Son wallpaper, but Marlie felt it was too juvenile. She wasn't too far off of course… look how stunning the paper looks in this beautiful nursery by PS Interiors Group!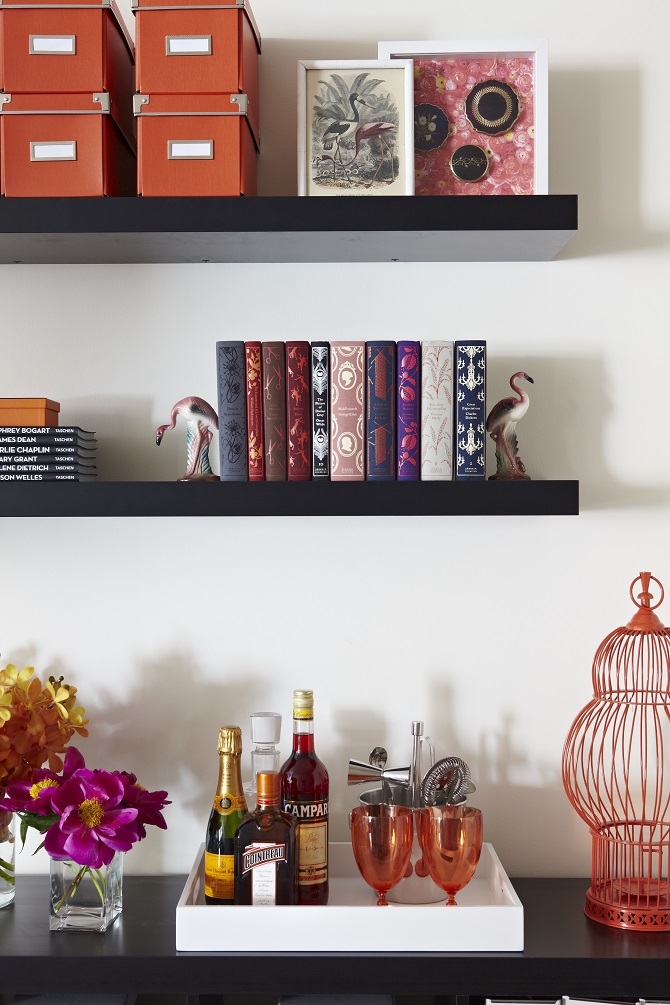 April 3, 2015
Having twins meant I had to get creative with the furniture layout of the nursery. I had designed the footprint of this bedroom as part of the second floor addition and had only counted on fitting one crib.  (click here to read the full magazine article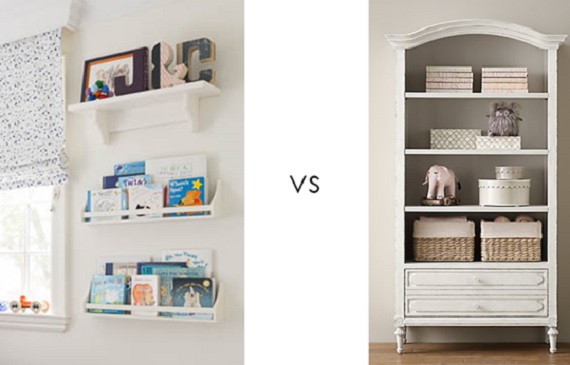 Once we found out twins were on the way I knew I'd have to do away with any extraneous furniture. I bid farewell to the sizeable bookshelf I had been counting on and said hello to wall-mounted shelving from Pottery Barn Kids for display and book storage instead.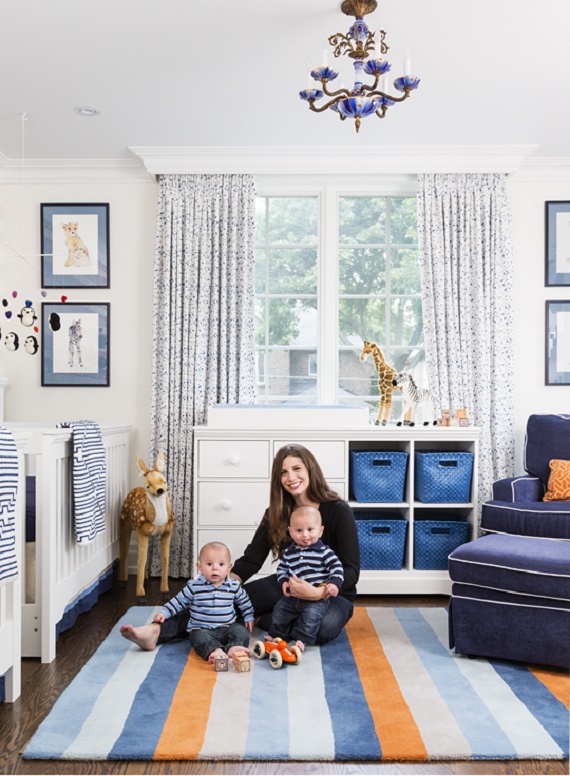 For safety reasons, cribs shouldn't be situated in front of windows, so I had to keep that in mind when space planning. I ended up putting the two cribs on the longest side wall and set the dresser/change station in front of the window, with the glider and ottoman in the other corner. The room sports a decent sized closet so I chose a dresser with a combination of drawers and cubbies which made keeping items like swaddling blankets and bibs and burp cloths easily accessible. Selecting storage baskets from the Land of Nod in a bright blue added an extra dose of colour to the white furniture.