November 26, 2017
'Tis the season to be shopping and this year I had a lot of fun picking out some great gift options worthy of presenting to your nearest and dearest. In the past I've been given the chance to get a head start on holiday shopping by attending media previews, but this year I only got to one or two, so I found it was extra exciting to see what new products were coming out as they made their way on to the shelves in real time.
Here are some of my favourites: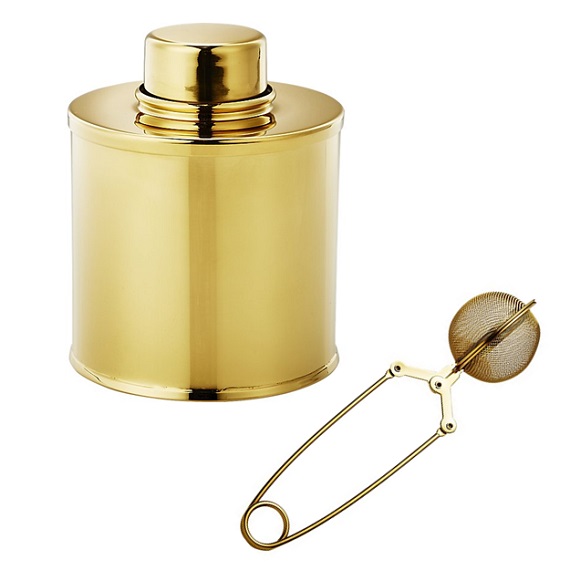 I'm definitely more of a tea person than a coffee person and this gold tea canister and diffuser ball add some serious glam to both a festive tea party or your everyday cup ritual.
Gold tea tin, $27.95 and gold tea infuser, $8.95, CB2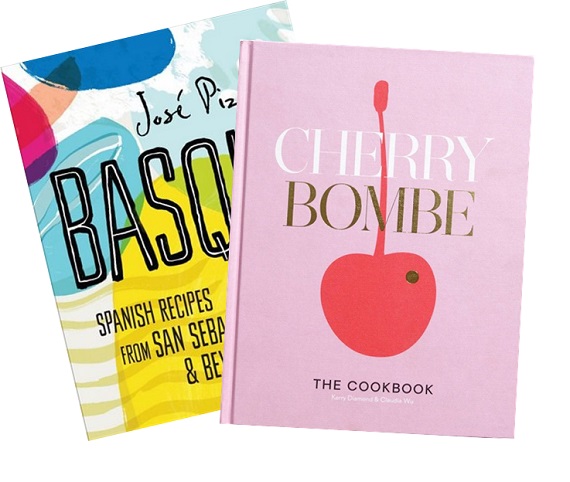 We eat with our eyes as much as we do our mouths, so I don't feel bad when I buy a cookbook because it's simply beautiful to look at. The covers of these two titles are punchy and fun and are great for styling floating shelves in a kitchen too. And yes their recipes look delish too!
Cherry Bombe: The Cookbook, $32.70 and Basque: Spanish Recipes from San Sebastian & Beyond, $43.80, Indigo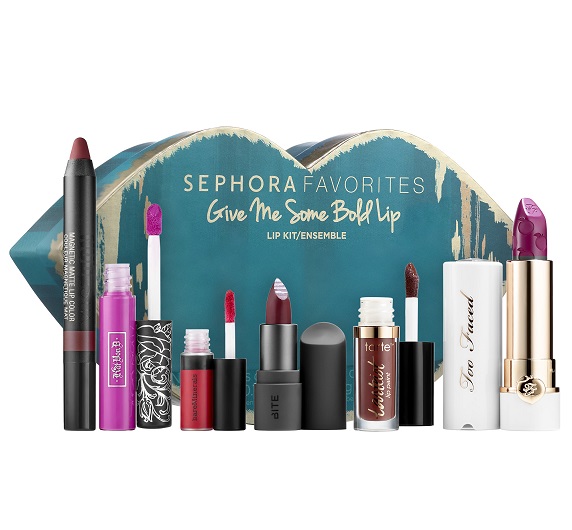 I'm a big fan of these 'favorite' gift sets because they're not only fabulous value (they usually include a couple full size products!) but they're also an opportunity to try some fun shades from great quality brands at an accessible price point.
Sephora Favorites Give Me Some Bold Lip, $33, Sephora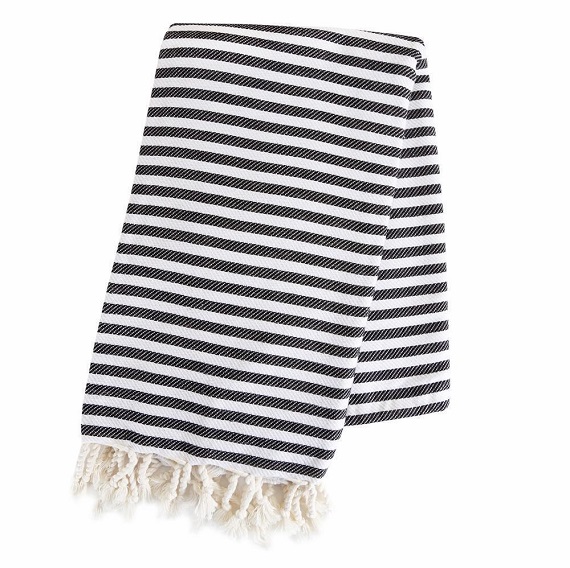 For us Canucks, I know summer weather is far from top of mind, but give water babies a stylish head start on the season (or gift to your lucky friends and fam heading south on vacation) with this chic black and white striped Turkish towel.  It is lightweight yet super absorbent which makes it a perfect accessory to pack on your beach bag.
Turkish Towel – Cabana, Black, $64.95, Tonic Living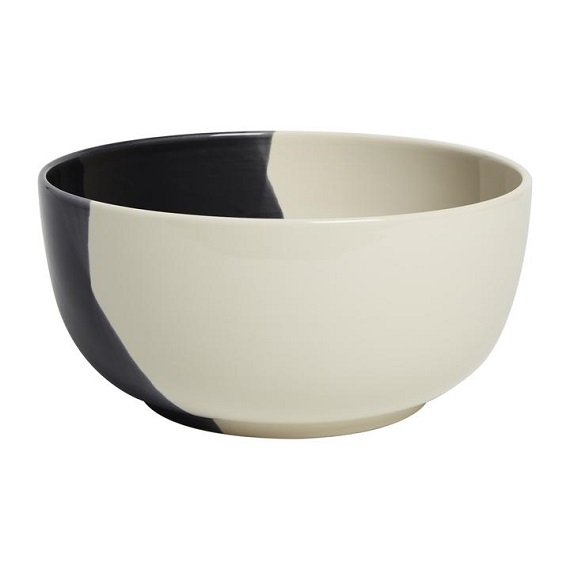 Bowls do so many jobs when you're in styling mode, from adding a sculptural quality to built-ins to also being functional vessels for candy and snacks. You can't go wrong with gifting a beautiful bowl, especially when it gets this graphic contrast dip treatment!
White Ceramic Bowl Colour Dipped in Blue , $12.99, Homesense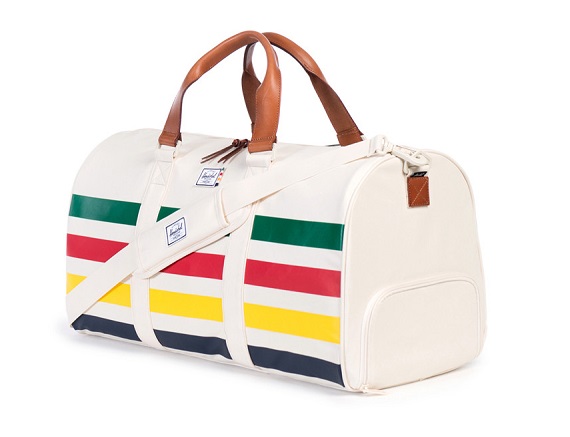 This unisex duffel is great for packing up your essentials for a quick getaway or overnight adventure, all while showing your canadian pride with the classic HBC stripes. I bought the basic black version for myself this summer and love the bonus shoe compartment that keeps your kicks from soiling your clean clothes. My husband keep stealing it, so maybe I should get him this one… what do you think Dave?
HBC Collection x Herschel Multistripe Novel Duffle Bag, $135, Hudson's Bay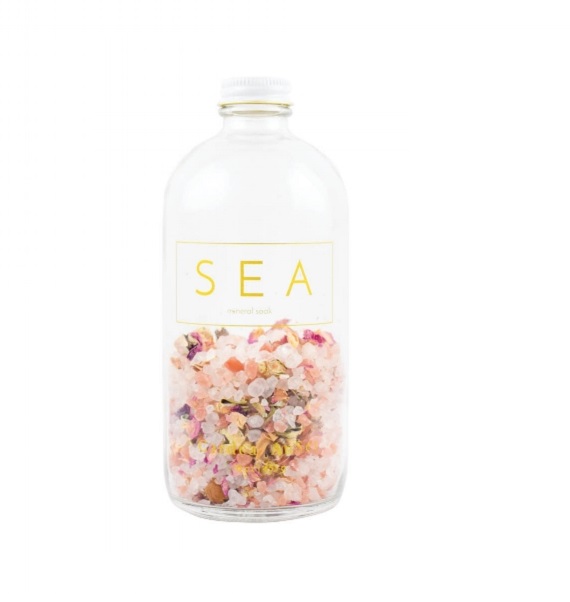 This gorgeous bottle of salts from the Dead Sea and Himalayas mixed dried rose petals from this newbie Canadian brand provides a soothing and detoxifying soak but gets brownie points for being the prettiest apothecary item to ever grace your vanity.
Sea Mineral Soak, $40, Cardea AuSet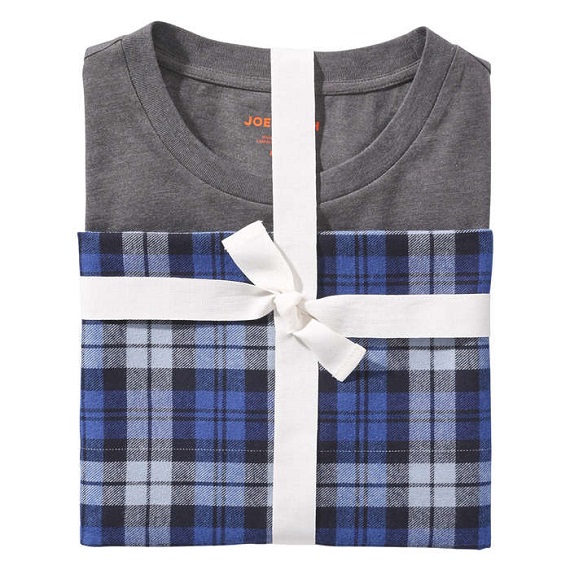 What guy doesn't love a fresh pair of cozy PJs to lounge in when it's cold and snowy outside? These Joe fresh jammies are a great price point and super soft.
Men's Plaid Flannel Sleep Set, $29, Joe Fresh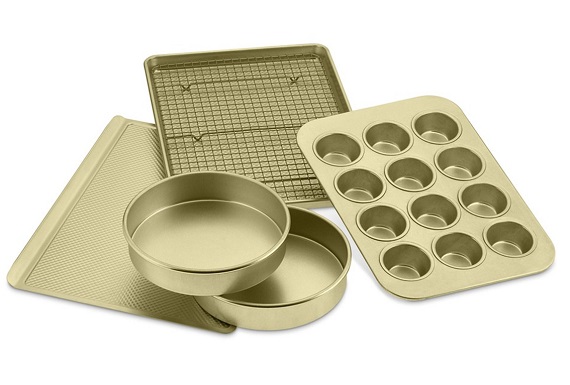 Know someone moving into new digs who wants a fresh start stocking their kitchenware? Or are you a budding gourmand looking to round out your collection? These gold non-stick pans will do the trick in seriously stylish fashion.
Goldtouch® Nonstick 6-Piece Essentials Bakeware Set, $149.95, Williams Sonoma